Accomplishments
SECLA 2019 Annual Report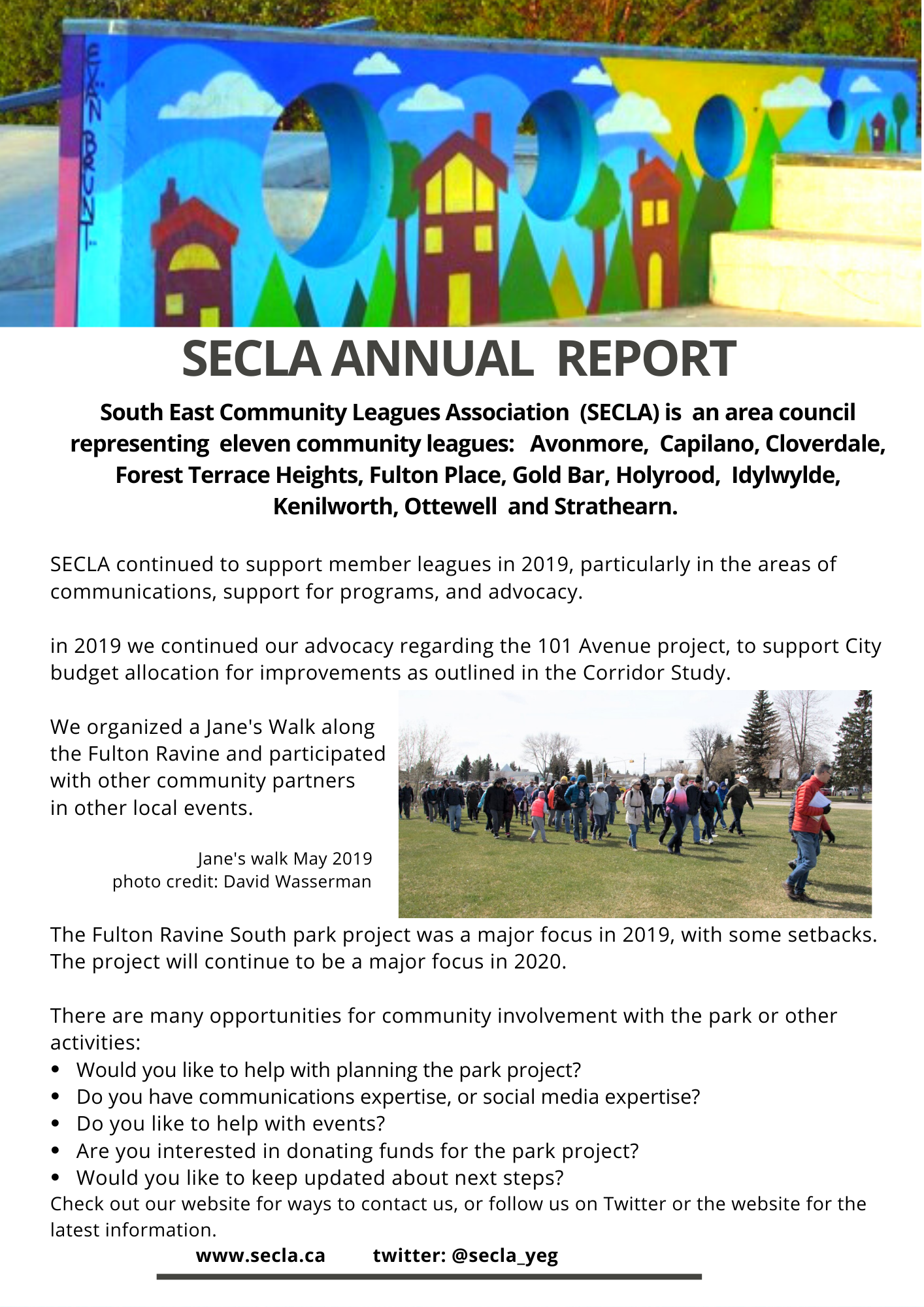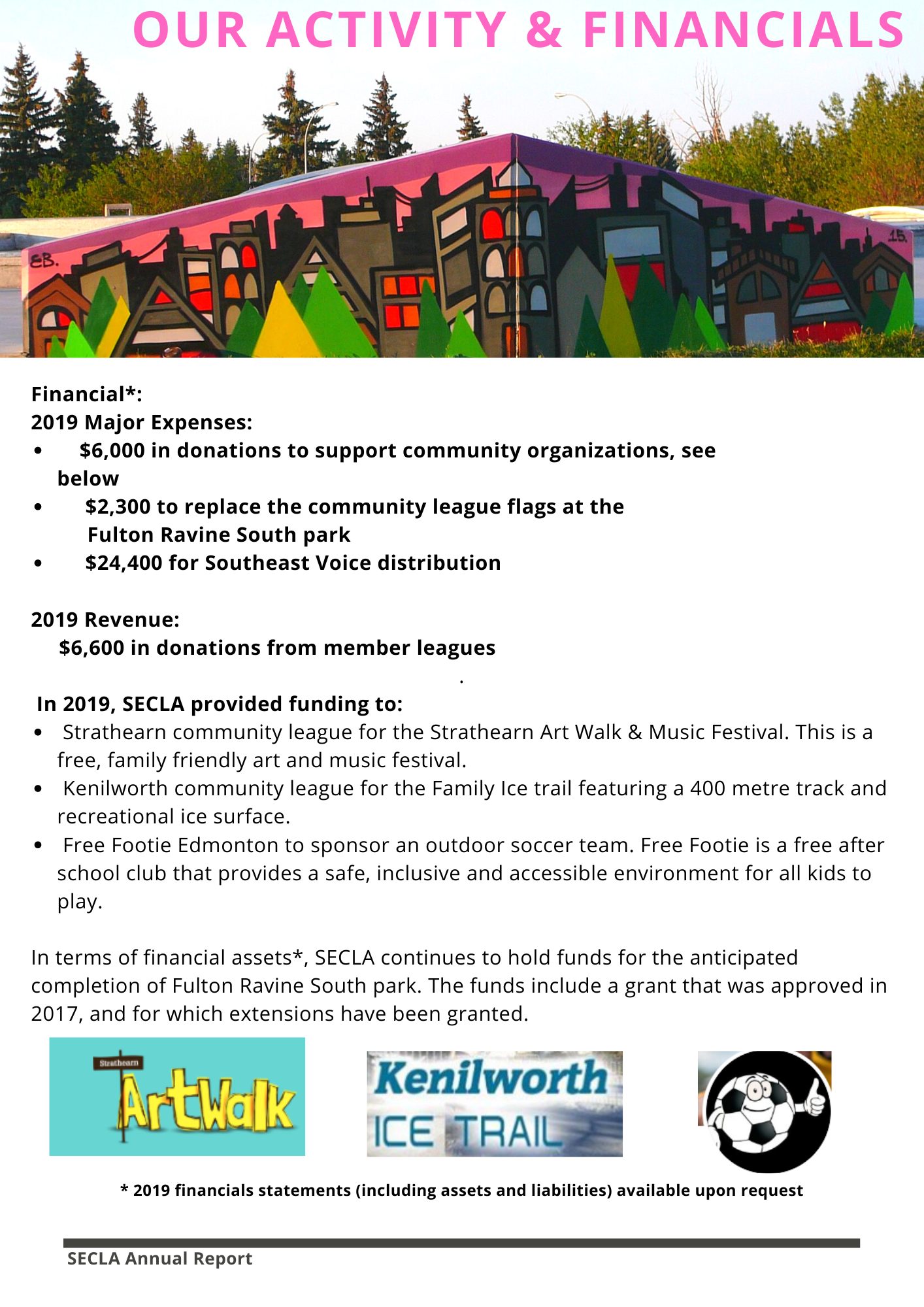 Regional Planning issues have been a focus of SECLA. SECLA becomes in planning issues at invitation of member leagues. Past planning issues we have been involved in include:
-101 Ave Corridor Study
- Holyrood and Strathearn Apartment redevelopment.
- Transportation Master Plan.
- Update of South East Area Plan in 2004 for the current 10 members. Approved for information by Edmonton Planning Department
- As part of the Area Plan update we did "The South East Community Leagues Association Community Green Map for 2003." Planning and Policy Services of the Planning and Development of the City of Edmonton, Federation of Alberta Naturalists and the international Green Map System provided funding and support for the project. Website and newspaper produced. www.ecrcm.fanweb.ca
This endeavor lead to the Capital Atlas Project for the Edmonton Region (CAPMAP) This project included The Cities of Edmonton and St. Albert and the four surrounding Counties. Website: www.capmap.fanweb.ca
- Community and Industry Response to First Pro Shopping Centres and Lambton Industrial rezoning. (50th st and 90th ave) 2006 SECLA brought together Strathcona Industrial Association, Edmonton Economic Development Corporation, County of Strathcona, King's University College, City of Edmonton Planning Services as well as numerous other businesses and organizations.
- LRT extension planning participation.
- Urban Parks Management Advisory Committee.
- Senior's planning forums.
Other SECLA endeavors include:
- Turkey Fry and Salmon Barbeque functions member volunteers
- Volunteer recognition party for people in the wider regional community.
- Renaming of the South Side Sports Arena to the George S. Hughes South Side Arena.
- Development of Multi Use Skateboard Park for this area.
- We had at one time attempted to develop SECLA wide programming for the area. We were unsuccessful in that attempt.
- Developed SECLA website. www.secla.ca
- Production and Distribution of the South East Voice since 2002
- Purchased sound system for member league use.
- SEEMAP participation.
- 2010 Youth Leader Program.
- Member of Area Councils Edmonton Society.